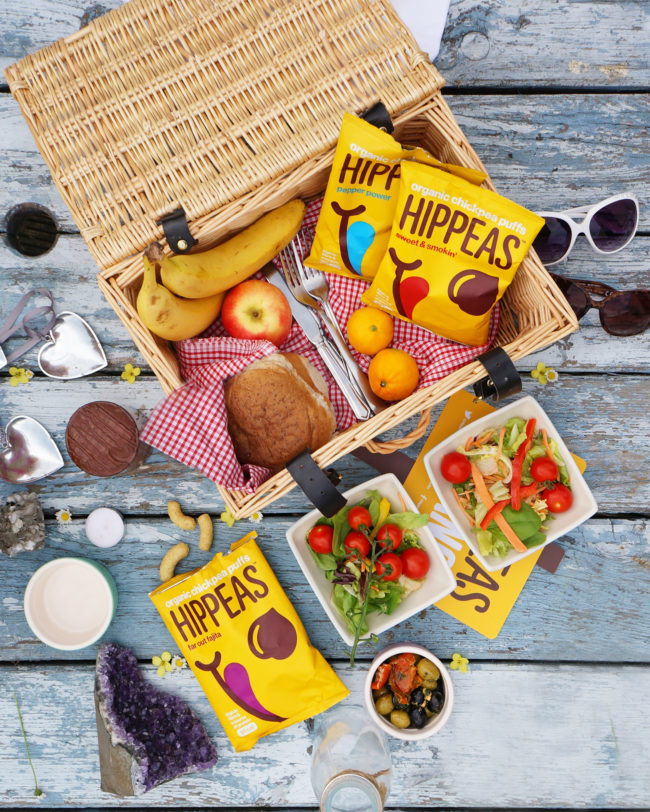 Hippeas chickpea snacks have become very popular for a number of reasons. They are a completely organic food source. Many people have become concerned about all of the various chemicals and preservatives that are put into the food they buy at the grocery store. Therefore, an increasing number of people want to only consume food that is completely organic and natural. Another thing that has attracted people to Hippeas chickpeas is the fact that they are totally gluten free. It is common for people to eliminate gluten from their diets. No animal products are used in the production of Hippeas chickpeas. This means that they can be eaten by people who are only consuming a completely vegan diet.
Servings of Hippeas chickpeas that are one ounce will contain four grams of protein and three grams of fiber. This has made them an ideal choice for thousands of people who have been looking for a tasty snack that is also healthy for them. The general public is becoming more aware of the benefits of eating healthy snacks instead of the sugary sweets that have ruled the marketplace for many years. Snacks like Hippeas chickpeas are becoming more popular as a result of people changing their way of thinking.
Livio Bisterzo is an entrepreneur from Italy who currently holds the position of chief executive officer of Green Park Holdings Inc. He has served in this capacity since April of 2015. He went to College in the United Kingdom where he earned a degree from the University of the Arts in London. Livio decided to start his own events business after he graduated from college. This was his first attempt at being an entrepreneur. He would later start a wide range of other business ventures that spanned a variety of industries. He was involved in the creation of consumer brands such as Little Miracles and Kyoku for Men. He also dabbled in the hospitality industry by starting restaurants like Pollen Street Social and Maddox Club in London.
Livio has a wife and three children. He currently resides in Los Angeles, California. He moved there in 2016 because he felt it was the best base of operations for Green Park Holdings. This is a food company that specializes in snacks that are nutritious. The company also produces a variety of drinks. Livio plans to greatly expand their line of products during the next few years.